06 Jan 2017
---
The Incomplete Beta function, or regularized incomplete beta function, seems to be one of those functions that should be built into the standard libraries, but is conspicuously missing. It shows up all over the place in statistics. It's crucial to Student's t distribution, which is likely the second most important distribution in statistics after the Gaussian distribution.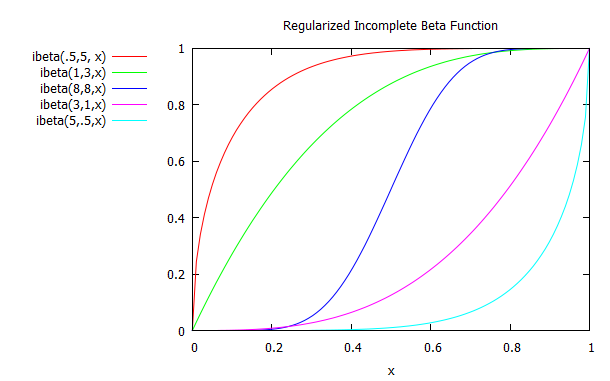 I couldn't find an open-source implementation to fit my exact needs, so I'm going to give simple C code to compute it.
If you're just looking for code, check out the Github repo. If you want to learn how it works, keep reading.
Read the rest of Incomplete Beta Function in C